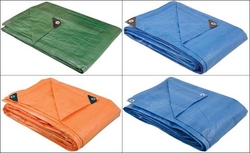 ADEX INTERNATIONAL SUPPLIES HIGH QUALITY TARPAULIN IN WHOLE OVER UAE WITH BRANCHES IN DUBAI,ABU DHABI,SHARJAH,AJMAN,UMM AL QUWAIN.THE TARPAULINS SUPPLIED ARE PRIMARILY IN TWO QUALITY WITH BLUE COLOUR TARPAULIN BEING THE ECONOMIC AND THE ORANGE /SILVER TARPAULINS WHHICH ARE HEAVY DUTY AND DURABLE. ADEX INTERNATIONAL HAVE BEEN EXPORTING TO GCC COUNTRIES LIKE SAUDI ARABIA,OMAN,BAHRAIN,QATAR,AFRICAN COUNTRIES LIKE EYGPT,SOMALIA,KENYA,SUDAN,LEBANON AND ALSO TO AZERBAIJAN,ROMANIA,LITHUANIA ETC.WE PROVIDE OUR CLIENTS WITH THE BEST QUALITY TARPAULINS AT THE BEST RATES IN THE MARKET.WE ALSO FACILITATE THE TRANSPORTATION INORDER TO PROVIDE OUR CUSTOMERS PEACE OF MIND AND HAPPINESS WHICH TRANSLATE INTO A HEALTHY BUSINESS RELATIONSHIP.
ADEX INTERNATIONAL LLC primarily focus on export of Industrial tools,air compressors and generators to GCC countries like Saudi Arabia,Oman,Kuwait,Bahrain,Qatar and also African countries like Eygpt,Lebanon,Sudan and Russian countries like Azerbaijan,Uzbekistan etc.
We deal in  leading brands like MAKITA,MILWAUKEE ,AEG,STANLEY,IRWIN,HILTI,BOSCH,BLACK AND DECKER,MATADOR,ABAC,HELVI,BAHCO,OPTI BELT,OMCN,FLUKE,DORMER,BLICKLE,RODCRAFT, etc. any brand for that matter.
Looking forward to meeting  you.
OUR PRIME SUPPLIER BRANDS/PRODUCTS FOR INDUSTRIAL TOOLS.  GGA AIR COMPRESSOR, MAKITA POWER TOOLS,ELEMAX HONDA GENERATORS,FLEX POWERTOOLS ,SELTA HAND TOOLS,ABAC AIR COMPRESSORS,DEWALT POWERTOOLS ,ELCOMETER,FLUKE ,MEGGER,RODCRAFT PNEUMATIC TOOLS,STRONGHOLD TROLLEY JACKS,STRONGHOLD ENGINE CRANES ,SOYER STUD WELDING MACHINE ,BTH STUD WELDING MACHINE ,GENIE LIFTS AND GENIE MOBILE WORK PLATFORMS            
  www.adexuae.com 
ADEX INTERNATIONAL LLC
QUSAIS DUBAI
PHONE 042558915
SUHAIL 0564083305
AZEEM 0555775434
Email : suhail.ashraf@adexuae.com
9 x9 PVC Tarpaulins
Details
Place of Origin:
Product Condition: New
FOB Price:
Minimum Order Quantity:
Supply Ability: Ready Stock

Packaging & Delivery
Packaging Detail:
Delivery Detail: