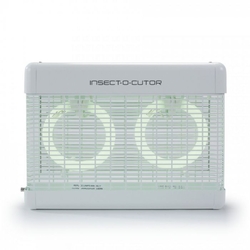 insect-o-cuter insect killer in UAE
insect-o-cuter insect killer in Dubai
insect-o-cuter insect killer in Al Ain
insect-o-cuter insect killer in Sharjah
insect-o-cuter insect killer In Abudhabi
insect-o-cuter insect killer in Ras Al Khaima
Insect-O-Cutor is the world's leading flying insect control solutions provider, and has remained at the forefront of technical and design innovation since the brand was founded in 1962.
Insect-O-Cutor Offering a comprehensive range of flying insect control product, from electric killing grid flykillers to glueboard devices, flyscreens to decorative units, Insect-O-Cutor provides leading insect prevention and control for a wide range of applications. Insect-O-Cutor Recent leading product developments include the innovative Edge glueboard flykiller, the Allure killing grid unit and the stylish yet discreet Aura decorative unit.
Insect-O-Cutor Alongside innovative flykillers, Insect-O-Cutor also offers pest control professionals a wide range of branded consumables, including the leading Glupac glueboard brand, and patented Synergetic dual wavelength UV tubes.
Details
Place of Origin: MADE IN UK
Product Condition: New
FOB Price:
Minimum Order Quantity:
Supply Ability: Ready Stock

Packaging & Delivery
Packaging Detail: insect-o-cuter insect killer in UAE<div>insect-o-cuter insect killer in Dubai</div><div>insect-o-cuter insect killer in Al Ain</div><div>insect-o-cuter insect killer in Sharjah</div><div>insect-o-cuter insect killer In Abudhabi</div><div>insect-o-cuter insect killer in Ras Al Khaima</div><div><br></div><div><p class="maintext" style="box-sizing: border-box; margin: 0px 0px 10px; background-color: rgb(255, 255, 255); font-family: Verdana, Geneva, sans-serif; font-size: 12px; line-height: normal; color: rgb(102, 102, 102);"><span style="box-sizing: border-box; font-family: verdana, geneva, sans-serif;">Insect-O-Cutor is the world's leading flying insect control solutions provider, and has remained at the forefront of technical and design innovati
Delivery Detail: insect-o-cuter insect killer in UAE<div>insect-o-cuter insect killer in Dubai</div><div>insect-o-cuter insect killer in Al Ain</div><div>insect-o-cuter insect killer in Sharjah</div><div>insect-o-cuter insect killer In Abudhabi</div><div>insect-o-cuter insect killer in Ras Al Khaima</div><div><br></div><div><p class="maintext" style="box-sizing: border-box; margin: 0px 0px 10px; background-color: rgb(255, 255, 255); font-family: Verdana, Geneva, sans-serif; font-size: 12px; line-height: normal; color: rgb(102, 102, 102);"><span style="box-sizing: border-box; font-family: verdana, geneva, sans-serif;">Insect-O-Cutor is the world's leading flying insect control solutions provider, and has remained at the forefront of technical and design innovati