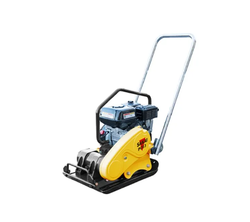 Plate compactors are used to compact and repair asphalt and sub-base on driveways and parking lots. Roller Compactor, single drum compactor, double drum compactors are the various types of plate compactors available depending on the various use.
ADEX International is the premier supplier of Plate Compactors in the UAE region with branches in Dubai, Sharjah, Ajman, Abu Dhabi, Ras Al khaimah and Umm Al Quwain.
ADEX International has an export trading division supplying to the MENA [Middle East and North Africa] like Saudi Arabia, Oman, Yemen, Bahrain, Kuwait, Qatar, Azerbaijan, Egypt, Lebanon etc.
Details
Place of Origin:
Product Condition: New
FOB Price:
Minimum Order Quantity:
Supply Ability: Ready Stock

Packaging & Delivery
Packaging Detail:
Delivery Detail: