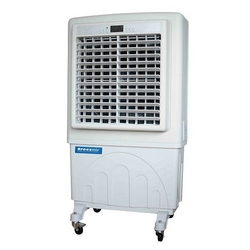 Air coolers are a major market in the GCC where temperature often soar above 40 celsius and the need for quality coolers and fans  are paramount. Adex international supplies quality coolers to the GCC and African countries with transportation network all over the region.
Evaporative air coolers use water to cool the air and brings down the temperature of the room,and is used in offices and work sites alike.Coolers are better than normal fans ,as fans do not bring down the temperature like the coolers.Water coolers are easy to maintain and operate. Water coolers are environment friendly and energy efficient.  
Adex International is the premier supplier of high quality Industrial fans and air coolers in the UAE with branches in Dubai,Sharjah,Ajman and Ras al khaimah.
Adex International is also the exporter of coolers and fans in the GCC region ,Africa and Russia.
Adex International supplies all types of fans like Pedestal fans ,Wall mounted fans,Co axial fan, Exhaust fans, Mist Fans,Air coolers,Portable evaporative air coolers.
Details
Place of Origin:
Product Condition: New
FOB Price:
Minimum Order Quantity:
Supply Ability: Ready Stock

Packaging & Delivery
Packaging Detail:
Delivery Detail: