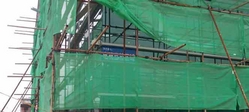 Shade nets are extensively used in UAE in building sites and in farms across the country to reduce the scorching heat in the region. Shade nets are used to cover building sites so as to protect the laborers from heat and also to prevent dust. 
Shade nets are also used in farms to protect the crops from the intense heat ,and to bring down the temperature to ideal level .
Shade nets comes in two colours , green shade net and beige shade nets.
Adex International LLC  is the premier suppliers of shade net in the UAE with branches in Dubai, Abu Dhabi , Sharjah, Ras Al khaimah, Umm Al Quwain,Al Ain . 
Shade net supplier UAE
Shade net supplier Dubai
Details
Place of Origin:
Product Condition: New
FOB Price:
Minimum Order Quantity:
Supply Ability: Ready Stock

Packaging & Delivery
Packaging Detail:
Delivery Detail: